Every marketer knows that creative storytelling can be very effective in creating powerful marketing content. Major brands have adopted this method to reach their customers and express their core values. So today, we will take a look at 08 unique ways that you can approach storytelling.   
What is Storytelling in Modern Marketing?
Storytelling in modern marketing is the technique of leveraging storylines to deliver brand messages and engage customers.
It includes developing captivating narratives that capture the target audience's attention. Stories emotionally connect the target audience to the brand's values and personality. 
In today's marketing, telling a story is more than just promoting a good or service. It also has to provide an experience that engages the customer and fosters a bond with them.
The stories should resonate with the target audience's needs and address them in the narrative in a convincing way. 
Storytelling can be expressed in a variety of ways, such as through films, social media posts, blog articles and even product descriptions.
It can be used to communicate the brand's history, its guiding principles or the impact it's having on society. Stories should represent how the customers are being satisfied by the product or service. 
Why Is Storytelling Important in Modern Marketing?
Storytelling helps brands stand out in a crowded market and be unique. As a result, the use of narrative in modern marketing is growing in popularity.
Brands can build a strong connection with customers by appealing to their emotions and advocating for them. That's why storytelling is a popular method of marketing. 
Storytelling is an effective strategy that helps brands forge enduring relationships with their target segments.
Ultimately, marketers can use this strategy to leverage the power of narrative to draw in more customers and increase overall engagement. There are even marketing agencies that specialise only in storytelling. 

08 Creative Ways to Approach Storytelling in 2023
Storytelling has developed greatly over the course of human history. Today, social media platforms and the internet have taken this art form to a new level.
So let's take a quick look at 08 creative ways you can approach storytelling to create compelling stories for your customers in 2023. 
Interactive Storytelling
Interactive storytelling is one of the most creative ways to approach storytelling. By making decisions or taking actions that have an impact on the plot, the viewer is given the opportunity to actively engage in the narrative. Interactive videos, games and online platforms can be used for this purpose. 
Visual Storytelling
Visual storytelling has been used for a long time in both traditional and modern marketing media. This technique tells a story using visual components, including pictures, graphics and videos. Today, infographics, animated videos and even Instagram stories fall under this category. You can use a number of AI tools to create more compelling visual segments. 
Audio Storytelling
Audio segments play a major role in marketing content today. You can experiment with different audio components like voiceover, sound effects and music tracks. Audio storytelling also includes platforms like podcasts and audio books. Compelling voiceovers can make a great impact on the marketing content. 
Role-Playing Storytelling
RPG or role-playing games are more popular than ever in this decade. From their simple origins in the 80s, games now allow players to assume the role of a character within the story.
They can then make choices that affect the outcome. This is not only restricted to video games or interactive fiction. Metaverse now allows even greater possibilities. 
Immersive Storytelling
You can try using a variety of media, including interactive components, audio, video and other platforms, to interact with your audience.
The main goal of immersive storytelling is to provide a rich and deep experience. Recreational parks and museums are also using different media to feature immersive stories and entertain the visitors. 
Poetic Storytelling
The use of poetry and rhymes to tell stories is a very ancient method used in human civilisation. You may wonder whether such methods are effective in the modern world. However, we have seen the popularity of various poets on Instagram. You can certainly experiment with this method to tell a story in an artistic way. 
Non-Linear Storytelling
We have seen how brilliant movies like Pulp Fiction use a non-linear approach. More recent movies like Deadpool have used unconventional methods like "breaking the fourth wall" to captivate the audience. Creative marketers can also apply these techniques to their marketing campaigns and content. 
Oral Traditions
Oral traditions still play a huge role in multiple cultures all over the world. These stories were passed down through generations.
Even popular modern movies like Thor are based on oral traditions and mythologies. You can certainly use oral traditions and fables to create unique stories and reach particular target segments. 
Conclusion
Storytelling methods and strategies will keep evolving over time. The changes will be more rapid due to the widespread use of social media and the prevalence of online trends.
It's important to stay up-to-date with the latest trends and techniques to create effective stories for your target segments. 
Always remember that you should focus on creating authentic and original stories. Your stories should resonate with your target customers.
You should describe how your product or service solves their problems. Also keep in mind that customers will engage with stories if they can relate to them. 
Please feel free to contact us if you have any queries regarding storytelling or any other marketing technique. We will try our best to answer your questions. 
Content marketing has become a very popular method for promoting products and services. Today, content marketing is commonly used on various online platforms.
It plays a huge role in social media marketing thanks to the rise of digital content creators. So in this article, we will discuss 10 creative content marketing strategies for 2023. 
Experts predict that content marketing will play a more significant role in 2023. There are numerous tools and platforms that brands can use to create effective content marketing strategies.
The importance of these strategies will keep increasing in the coming years. So let's take a look at how these strategies can transform your marketing campaign. 
What is Content Marketing? 
Content marketing is a marketing strategy that involves creating and sharing valuable, relevant, and consistent content to attract and retain a clearly defined audience.
The content can be in various forms, such as blog posts, articles, videos, podcasts, infographics and social media posts. 
The primary goal of content marketing is to provide value to the audience by addressing their needs and interests. By doing so, the audience becomes more engaged and interested in the brand.
Content marketing strategies can also help establish the brand as a thought leader in the industry. 
Content marketing is different from traditional advertising. It doesn't focus on promoting a product or service directly. Instead, it focuses on creating content that provides value to the audience.
The objective is to build trust and credibility with them over time. As a result, content marketing can lead to higher engagement, brand awareness and customer loyalty. 
The process of content marketing involves several steps. Defining the target audience, identifying their needs and interests, creating high-quality content that addresses those needs, promoting the content through various channels, and measuring the results to determine the campaign's effectiveness are some of the main steps. 
10 Creative Content Marketing Strategies
Let's see how you can use some of the most trending content marketing strategies to promote your brand. 
Create a Podcast
Podcasts are a great way to connect with your audience and build trust by providing valuable information on a regular basis. Podcasts have become very diverse and popular all over the world.
Today, podcasts can be classified into different types based on various target segments. So these are effective platforms for promoting any product or service. 
Host Webinars
Hosting webinars is a great way to provide in-depth information and engage with your audience in real-time.
Today, hosting webinars is a simple and easy process thanks to the prevalence of tools like Zoom and Google Meet. So you can certainly consider using this strategy as part of your branding campaign. 
Create Infographics
Infographics are a visually appealing way to present complex information backed by actual statistics. Infographics can make it easy for your audience to understand complicated data. These visual representations are incredibly handy in presenting yourself as a thought leader in the industry. 
Write Long-form Content
Writing long-form content such as in-depth guides or whitepapers can establish your brand as an authority in your industry.
You can also experiment with creative blogs and guidelines to connect with your audience. Developing this type of content requires some skills and experience.
So it's wise to do some research before implementing this strategy. 
Develop Interactive Content
Interactive content such as quizzes, polls and surveys can increase engagement quickly. It can also provide valuable insights into your audience.
Numerous brands have already adopted this form of content marketing on several social media platforms. Therefore, you can also consider implementing this strategy in your campaign. 
Create a Video Series
Creating a video series can help build a loyal following and keep your audience engaged. You can also post informative videos that have useful information for your audience. Make sure that your videos are simple, engaging and easy to understand. There is no need to post long videos frequently. 
Write Case Studies
Writing case studies can help demonstrate the value of your products or services to potential customers.
Many successful businesses have published case studies that showcase how they have approached different types of business challenges. Case studies can be more effective than blogs in some cases. 
Host a Virtual Event
Hosting a virtual event can provide valuable networking opportunities and help generate leads. You can host a virtual event based on a special day or to promote or launch a new product.
The best thing about virtual events is that you can effectively reach a much larger audience online. 
Create a Newsletter
A newsletter is a great way to keep your audience informed and engaged with your brand on a regular basis. Make sure that your newsletter does not contain any irrelevant information.
You can find many great examples online. It's a good idea to study some good newsletters prepared by reputed brands. 
Leverage User-generated Content
Encourage your audience to share their experiences with your brand. You can share that content on your social media channels and website to increase trust and engagement.
Social media apps like Facebook and Instagram now have multiple features that make it very easy to utilise user-generated content. 
Conclusion
We hope that you have found this article useful. Content marketing can be a very helpful way to promote your market offerings and increase engagement.
It can also help you find new business opportunities and generate quality leads. Please feel free to contact us if you have any questions regarding content marketing. 
Once upon a time, you could easily get digital mileage. It was so easy. A YouTuber had to publish his videos, pay for advertising, and hire vloggers to promote your business. This was the formula then. But now everything has changed. The process of doing digital marketing has totally changed. And it is changing day by day. So you have to be updated with the digital marketing trends. In this article, I will tell you about the latest B2B digital marketing trends for 2023.
From here you will get the idea of investing your money in the right business. I will discuss digital marketing trends to adopt for Australian businesses. So you need to read this article carefully and take the advantage of these latest digital marketing trends. There are so many digital marketing trends in the market.
But after good research, I am here with 7 top digital marketing trends in 2023. Hope it will help you to start a digital marketing business. Let's jump into the details.
Rise of Virtual Events
Before the Covid19 pandemic situation, live events were so demandable to connect with the buyers in the market. At the end of 2019 marketers had to cancel their live events because of the pandemic. Then the brands started arranging virtual events to connect with the buyers online. This was a great idea. At present, everybody uses social media and the internet. So they are very active online.
So if you can make a nice virtual event, it can connect more buyers. Because of the success of virtual events, marketers are moving to online from live events. This is one of the latest digital marketing trends to adopt for Australian businesses. You can grow your business by doing online events.
Influencer Marketing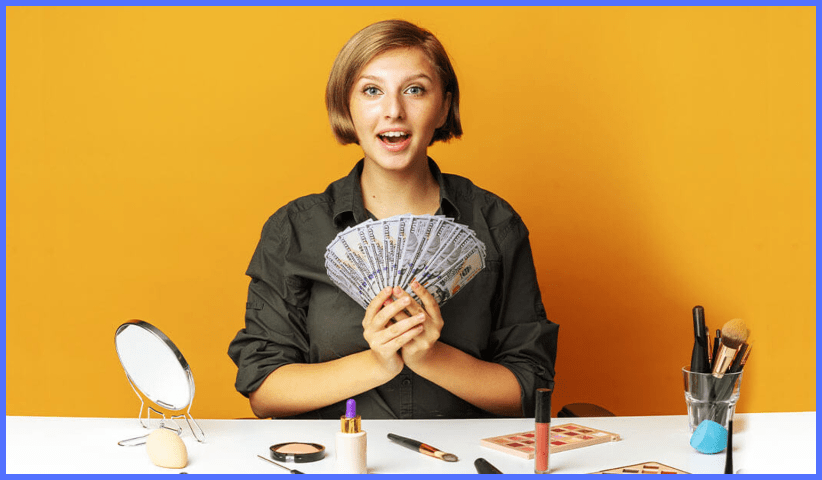 Influencer marketing is another digital marketing trend. If you are doing a business and you need to do marketing, then you can choose influencer marketing. There are so many social media influencers nowadays. A lot of people follow them on social media. So if you can contact an influencer, then he will help you to connect with all of his followers. It will increase your customers a lot.
This is actually for the B2C method. Suppose you sell sportswear. Then you can contact an influencer who makes content on sports. So his audience and your customers are in the same category. That's how you can grow your business more.
Video Content Marketing
Video is the most engaging thing on the internet. People love to watch videos rather than read a post. So if you can start video marketing, then you can grow your business. If you are doing a clothing business, then make a video of your products and upload it on social media like Facebook, Instagram, and YouTube.
Then set an audience for the video. The more people will watch the video, the more your business will grow. But make sure you are posting eye-catching videos for the viewers so that they love to watch them and they pay interest to check on your website.
Podcast Marketing
In recent days podcast marketing has become so popular. Because people can listen to a podcast when he is busy with other work. 70% of US people know about podcasts. So you can do better by creating podcasts. You can create your own podcast or you can be a guest in another's podcast.
You can place your podcasts as native advertising or sponsor. You have to be a good speaker to create a podcast. You can invite people from your company to talk about the products. If you can make a quality podcast then it will reach more people.
Cryptocurrency
If you can start a business using cryptocurrency, then you can grow more. Because cryptocurrency is growing day by day and it has become so popular all over the world. So marketers should keep their eye on this marketing trend. Accepting cryptocurrency can help your brand to attract new customers.
But you have to make sure that the demographic is the right fit. As you are looking for the best digital marketing trends to adopt for Australian businesses, cryptocurrency can be a good choice for you.
Social Media Marketing
Social media is the best platform for digital marketing. Because so many people use social media at present. If you can do social media marketing in a proper way then you can gain a lot of customers and your business will grow. You can open a facebook page of your company, then you can post all the updates and products photos and videos in the page. You can post about your product in groups. That's how it will reach a larger audience. Facebook, instagram can be perfect for social media marketing.
Chatbot
Chatbot is a good digital marketing trend to adapt. Though many people dislike interacting with chatbots. Those people may not be conversational. But chatbots make it easy for you to interact with customers. Suppose you have a large business, daily you need to interact with so many customers.
So if you set up a chatbot to chat with them, it will save your time and make it easy for you. Hybrid chatbots are a good choice for this marketing. You have to set some questions and answers relevant to your business. There will be AI chatbots in the future, which will be more amazing.
Final Words
The future world is all about information and technology. So the more you can connect with technology, the more you can prosper in the future. To grow our business marketing is a vital thing. Nowadays digital marketing has become popular and effective.
Because you can connect with people by digital marketing. In this article I tried to tell you about 7 digital marketing trends to adapt for Australian businesses. These trends are the latest. So you will have the benefit if you can do marketing adapting these trends.