Harnessing the Web: Top 10 Internet Marketing Strategies Dominating 2023
Introduction
The digital world is always changing, and each year, internet marketing tactics change in big ways. Modern technology, shifting customer behaviours, and a changing competitive environment have elevated internet marketing in 2023. Businesses must utilise the web to be competitive in today's fast-paced digital economy.
Internet marketing, often known as online or digital marketing, encompasses numerous techniques and approaches that leverage digital platforms to reach and engage certain audiences. Search engines, social media, email, and more are examples. Internet marketing strategies evolve every year in the digital age.
Modern technology, shifting customer behaviours, and a changing competitive environment have elevated internet marketing in 2023. Businesses must utilise the web to be competitive in today's fast-paced digital economy.
Internet marketing, often known as online or digital marketing, encompasses numerous techniques and approaches that leverage digital platforms to reach and engage certain audiences. Search engines, social media, email, and more are examples. 
In this blog, we will look at the top 10 Internet marketing methods that will be most popular in 2023. These strategies—using AI, personalising user experiences, and adopting voice search optimization—have transformed the game for digitally successful businesses.
We will also discuss how user-generated content (UGC) campaigns may promote trust and authenticity and how influencer marketing 2.0, a hallmark of contemporary brand promotion, has evolved.
AI-Driven Personalization
Personalization has become a powerful tool in the ever-growing world of internet marketing. It has won the hearts of customers and made them more loyal to brands than ever before. But a meaningful change in 2023 will be when Artificial Intelligence (AI) is added to the process of tailoring.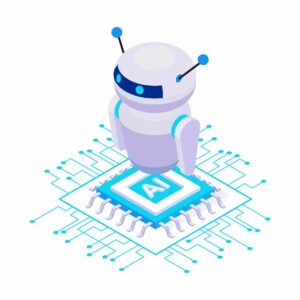 Personalization based on AI has changed the way companies interact with their customers by giving them personalised experiences that speak to them on a deep level. 
AI-driven personalisation analyses browser, purchase, and demographic data. AI systems can accurately recognise trends and preferences, allowing organisations to produce hyper-personalised content, product concepts, and marketing communications.
Relevant content engages consumers. Relevance engages customers and brands. AI-driven customisation streamlines client journeys. Personalised ideas simplify shopping and boost sales. AI-driven customisation enhances customer loyalty and advocacy. Appreciated customers return and support a brand, generating favourable word-of-mouth and organic development.
Voice Search Optimization
Voice search has become a game-changing trend in the fast-paced digital age of 2023. It is changing the way people use technology. Voice search has become an important part of people's daily lives with the rise of voice-activated gadgets and virtual helpers like Amazon's Alexa, Google's Assistant, and Apple's Siri. Because of this, voice search optimization has become a must-have for businesses that want to stay relevant and easy for their target audience to find.
Voice search is quite different from text-based searches, and this change has effects on search engine optimization (SEO). When people use their voices to look, they tend to use more normal, casual words and often ask questions.
Because of this, companies need to change how they do SEO to accommodate voice-based search requests and get important inbound traffic. For companies to be optimised for voice search, they need to pay attention to a few key areas.
The content must explicitly address common user inquiries and concerns about the products or services. To achieve this, you need to understand what people are attempting to do with voice searches and alter the material to provide clear and useful answers.
A mobile-friendly, fast-loading, and easy-to-navigate website is important. Voice searches are typically done on mobile devices, thus a good user experience can help attract and retain users.
User-Generated Content (UGC) Campaigns
In the digital age of 2023, user-generated content (UGC) has become a strong and tangible way to promote brands. UGC is any material, like pictures, videos, reviews, or comments, that is made by users and shared by them instead of by brands.
Using user-generated content (UGC) in well-planned projects has proven to be a highly effective way for businesses to build trust, keep their audience interested, and get more sales.
Customer content is trustworthy. They influence our choices. UGC reveals consumers' likes and actions, building buyer confidence. Brands need consumers to create and share UGC to succeed. Freebies, sweepstakes, and tagging campaigns attract users.
Instagram, TikTok, and YouTube users post UGC about their life. Brands may promote the greatest UGC on social media, blogs, and other platforms. UGC marketing fosters brand-customer relationships. Customers like and trust their content.
Famous brands use UGC. User-generated extreme sports videos have made GoPro popular. Starbucks' White Cup Contest—where people drew on white coffee cups and shared them online—was popular.
Influencer Marketing 2.0
Although trends come and go in online marketing, influencer marketing has become a powerful, long-lasting tactic that is still shaping consumer behaviour in 2023. As a result of the rapid evolution of the globe, traditional influencer marketing has evolved into what we may term "Influencer Marketing 2.0."
This next generation of influencer marketing is distinguished by a more methodical and genuine strategy that places premium on genuine connections and lasting bonds.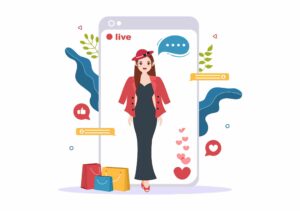 Influencer marketing 2.0 goes beyond social media stars promoting products. It discovers brand-aligned leaders. Their organisations trust important individuals, making their recommendations more credible.
Influencer Marketing 2.0 selected influencers based on relevance and effect, not fan count. Because they can interact with their audience, micro-influencers are enticing. Niche markets need nano-influencers because of their expertise and limited following.
Influencer Marketing 2.0 revolutionised cooperation. Brands want long-term influencer partnerships. This method lets corporations use stars' ingenuity to tell more authentic stories. Influencer Marketing 2.0 emphasises transparency.
Companies and influential people share their ties to build trust. Influencer marketing changes this. Brands evaluate Influencer Marketing 2.0 beyond likes and comments. Influencers affect website traffic, sales, and brand impression.
Augmented Reality (AR) Experiences
In the competitive field of online advertising, augmented reality (AR) has emerged as a game-changing innovation. The boundary between the digital and physical is dissolved with AR.
The way businesses interact with their consumers has been revolutionised by augmented reality (AR) experiences, which allow for more immersive, interactive, and cooperative interactions.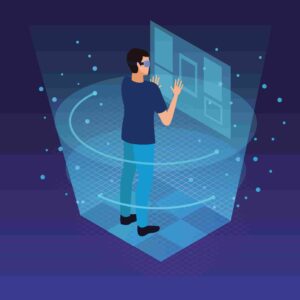 AR puts digital information on top of the real world. This link between the internet and the real world opens a lot of business ideas. AR makes customers more interested. AR experiences help people remember brands and products. AR changed how people shop online.
AR-enabled try-on features for clothes, accessories, and makeup help buyers "try before they buy," lowering their doubts and giving them more confidence. AR marketing can also be turned into a game. AR activities like prize hunts, quizzes, and interactive stories bring the audience closer to the brand.
AR is the leader in real estate and remodelling. AR apps could help buyers imagine furniture in their homes or look at 3D models of homes, which could speed up sales. AR events and activities may make business memorable.
Social media and word-of-mouth promote AR-powered interactive installations and displays. Innovative firms utilise AR. Sephora's "AR Makeup Try-On" and IKEA's "Place" apps let shoppers digitally arrange furniture.
Shoppable Posts and Social Commerce
Social networking platforms are more than a place to chat with friends. They are significant internet business hubs. Shoppable posts and social commerce are game-changers in 2023. They help companies integrate shopping experiences into social media, which boosts revenue and customer satisfaction.
Advertisers may now point users in the direction of certain products without them having to leave the social media platform. Shopping is made easier with integrated services. There are product catalogues, in-app purchases, and individualised suggestions available.
The popularity of shoppable content and social commerce on social media is growing. Businesses can reach more people and generate more money with the aid of social media platforms like Instagram, Facebook, and Pinterest. User-generated content is also used in social commerce.
Pinterest's "Shop the Look" lets users buy things from pinned photographs, while Instagram's "Shop" lets firms construct stores.
Video Marketing Renaissance
The exponential growth and dizzying pace of change of video content across platforms is a defining feature of the Video Marketing Renaissance. The popularity of short-form video has skyrocketed because of platforms like TikTok, Instagram Reels, and YouTube Shorts.
This opens up fresh opportunities for companies to connect with the younger generation.Video is a powerful way to build brand recognition and keep customers interested because it can stir up feelings and tell interesting stories like nothing else. 
Live streaming is like being there. Video marketing can help people remember brands and make them feel strong feelings. Video advertisement is what modern customers want. 90% of customers use social media tools to find videos.
Brands share videos and reviews of their products. This method promotes material that is honest and useful, as well as a brand community. Companies of all kinds can make great pictures with cheap, high-quality cameras and simple editing tools.
To take advantage of the Video Marketing Renaissance, brands should make short, interesting films. Telling a story, being funny, or showing feelings can help video marketing.
Interactive Content for Engagement
Interactive material includes quizzes, polls, surveys, evaluations, calculators, and infographics. These forms encourage users to participate, make feedback, and obtain customised results or suggestions. Interactive material keeps the audience's attention longer.
Users are more likely to finish the interactive experience and spend more time on the brand's website or social media page if they are curious and in charge. 
Interactive information is sometimes shared because people want to show off their outcomes or experiences. Sharing content helps boost organic growth and audience acquisition. Interactive material also reveals user preferences and habits.
User answers may help brands understand their audience's demands and interests. Data-driven marketing and content production improves campaign targeting and effectiveness.
Interactive content boosts lead generation and conversion rates. In return for individualised findings or suggestions, interactive quizzes or evaluations may be lead magnets. 
Sustainability and Ethical Branding
As people become more aware of how their purchases affect the earth and society, sustainability and ethical branding have become important pillars of internet marketing in 2023. Consumers who care about the environment and society like brands that put an emphasis on sustainable practices and have strong morals.
This leads to a better brand image, customer trust, and long-term success. In order for internet marketing to be sustainable, it needs to use eco-friendly methods throughout the whole business environment.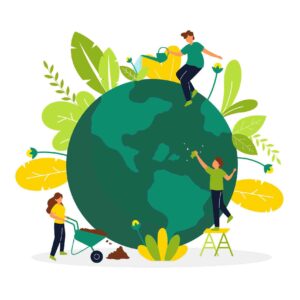 Brands are lowering their carbon footprints, putting in place sustainable products, and pushing recycling programs. Ethical branding, on the other hand, is about showing that a company cares about doing good things for society.
Brands use fair work methods, support diversity and equality, and give money to good causes. Authenticity is the most important thing, and people expect brands to back up their claims about being responsible with deeds and responsibility. Sustainability and ethical brands are becoming more important in internet marketing.
This is more than just a trend; it shows how customers' values and standards are changing. Brands that really believe in these principles and plan their marketing around them are more likely to get loyal customers who share their values and are willing to talk about the brand.
Cross-Channel Marketing Orchestration
Cross-channel marketing coordination ensures a consistent and distinctive consumer experience across platforms. The objective is to deliver the appropriate information to the right people at the right time, regardless of means.
This requires a detailed understanding of client behaviour and preferences, as well as good statistics and analytics. Cross-channel marketing strategy requires marketing automation and CRM integration. These technologies allow brands to gather, analyse, and act on platform data. 
Cross-channel marketing coordination helps firms unite their marketing teams. This improves campaigning and teamwork. This standardised technique helps businesses adapt swiftly to shifting client needs and market conditions. In 2023, firms that want to engage with their consumers and provide a distinctive brand experience should coordinate their cross-channel marketing.
Quadque Digital is an innovative and data-driven digital marketing agency based in Australia. We offer a wide range of cutting-edge services, including Social Media Marketing, SEO, Content Marketing, Design & Photography, and more.
Our mission is to deliver exceptional results through customised marketing strategies, driven by data insights. With a customer-centric approach and creative expertise, we build strong relationships with our clients, helping them achieve their marketing goals.
Trust Quadque Digital to be your trusted partner in navigating the digital landscape and taking your business to new heights.
Conclusion
The top 10 internet marketing strategies of 2023 shows how quickly Internet marketing changes. AI-driven personalization and virtual reality are helping companies stay ahead of consumers. Voice search optimization and user-generated content provide more personalised encounters.
Influencer marketing 2.0 builds trust and meaningful connections in an increasingly congested digital environment.Shoppable posts and social commerce have transformed social media into bustling storefronts.
The Video Marketing Renaissance lets firms tell incredible tales. Interactivity and eco-friendly logos have improved brand-consumer interactions.
Finally, cross-channel marketing management has proved that consistent, clear experiences across touchpoints provide a single consumer route that creates trust and yields results. Internet marketing will alter after 2023.
Top ten practices lead firms. In the digital world, organisations can enhance marketing and consumer experiences by being informed and adapting. Internet marketing helps firms connect, engage consumers, and succeed online.