Top 10 Reasons Your Website Has No Traffic
You've employed several strategies, yet your website still doesn't receive a great response. You want to boost traffic and earn more money, but you don't know how? Or perhaps your SEO agency's approaches are unsatisfactory and do not produce the desired results? Check out this article if you're asking yourself these questions. I'll list the top ten factors why your website isn't generating visitors.
A successful content marketing plan needs blogs to succeed. In fact, if you haven't already heard, they may work wonders for your company's lead generation, domain authority, and search engine optimization (SEO).
The ultimate result? A fresh website without any traffic. The fact is that blogging is far more than most people realize. Above are 10 blogging mistakes to avoid, as well as some advice on how to solve them and increase traffic.
You're Not Conducting Keyword Research
Conducting keyword research is one of the most crucial aspects of driving traffic to your new blog. Keywords research is a vital SEO job that entails discovering common terms and phrases entered into search engines by users.
When you understand what individuals are looking for, you can determine which themes will appeal to them. By organizing your blogs around those keyword subjects, you will be able to rank better in search engine results pages (SERPs) and establish yourself as a reputable source of information.
Use a relevant keyword a few times throughout your site, where it makes sense – in the title, headers, content, or meta description. However, it's critical to avoid keyword research, which is when you use a term so frequently that search engines mistake your material for spam.
You Lack Reader Understanding
Before you begin writing blogs, you must have a strong idea of your intended audience. Because let's face it, if you write about issues that your readers aren't interested in, you're not going to get any traffic.
Who are they? What are they curious about? What data and information will appeal to them? Buyer personas come very beneficially here. If you haven't previously created buyer personas, I strongly advise you to do so. They may assist you in meeting consumer demands and generating leads by delivering the correct message in the correct way.
Social media inactivity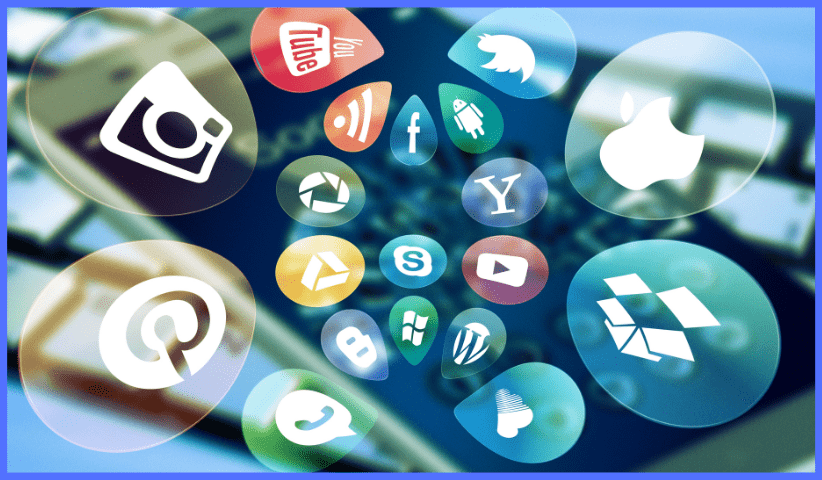 Many individuals are unaware of social media's importance in internet marketing. Users must be aware of your online store if you want it to be a tremendous success. How? This is where social media comes into play. Create an account on the most popular social media networks in your sector. Of certainly, this is insufficient! Provide high-quality, intriguing information that will catch the interest of users. Furthermore, provide connections to your website in your social media profiles. Users will be more inclined to visit your site as a consequence, increasing traffic to it.
You can see that your initial step should be to sign up for accounts on Twitter, Facebook, and Instagram. Concentrate on making your material fascinating and one-of-a-kind (Google despises duplicate content!). Share intriguing Instagram photographs or YouTube video lessons. People adore multimedia information, and it will undoubtedly capture their attention.
LinkedIn is another social networking platform where your brand should have an account. This is an excellent venue for promoting existing material on your website. Furthermore, LinkedIn users will perceive you as an expert in the field.
You Don't Have Any Attractive Titles
You won't gain the traffic and interaction you desire if your blog names aren't fascinating enough. You must have a captivating title that draws the reader in. Here are some pointers for creating catchy blog titles:
Make the value evident – Make sure your headline tells the reader about the blog's topic and the value it will provide them. What problem are you attempting to address?
Make it memorable – To draw readers' attention, use alliteration, a word play, or a provocative phrase. Questions and how-to remarks are also effective strategies to entice them.
Insert a keyword – Put your keywords in the title if it makes sense. This will boost the SEO of your content.
Your Writing Isn't for the Internet
Writing for an internet audience differs greatly from writing a novel or a love letter to a high school crush. It's brief and easy to read. You would like to write enough just to completely address the reader's query, but not enough that you deviate from the core topic.
Keep your posts short and sweet
As a general guideline, keep your postings between 500 and 2,000 words long. Divide the text into small paragraphs of no and over four sentences.
You're Not Linking Properly
Make Use of Backlinking
Backlinking is an excellent SEO technique. Backlinking is the process of getting an external website to link to a page on the website. This increases your site's authority and traffic. Backlinks are viewed by search engines as a "vote" for your website, and they are used to increase your SERP ranks.
You're Not Using Meta Descriptions
The brief blurbs that display beneath your website link on the SERP are known as meta descriptions. They include details about certain pages of the website. Because they are shown on SERPs, they must be legible and appealing so that people click the link to know more. They're also excellent areas to use keywords to help your blog article rank better.
When creating meta descriptions, remember to:
Limit yourself to 150-160 characters. Any fewer, and you risk losing out on essential information to your audience. If you leave it any longer, search engines will begin to shut it off.
Disregarding Mobile Site Speed
You are aware that loading time is an important aspect of your website ranks, and hence the amount of visitors that come (and stay) on your site. You are making a significant error if you focus your efforts on enhancing desktop website performance without considering how fast your site loads for mobile.
If your page performance is less than lightning quick, and you combine that with an associated with the public who has a poor signal, there's no chance the person will hang around it and wait for your website to load.
Your Google Business Profile Is Incomplete
This is especially significant for individuals who provide local products and services. GMB pages are tremendously useful to users, which means Google values them highly. They also assist you to control the real estate on search engine results pages of your brand by filling any gaps in Google's understanding of your firm. Is your website listed on Google Maps? Are you in their "3 pack" for the most important search results? Is your brand at the top of Google search results for your company name?
Your Domain Authority Is Inadequate
What should I do now? Consider domain authority (DA) to be your website's address score – not your website's content, but your actual domain name, such as phancybox.com.au. Backlinks from other websites boost your DA. These may either assist or hinder your Google visibility. Website DAs normally increase over time, but start-ups and fresh enterprises don't always have the benefit of time. Improve your DA by employing a linking approach.
There are several reasons why your site's traffic does not rise as predicted. You can conduct SEO on your own, but it will be far more difficult and time-consuming than you think. You'd have to respond rapidly to changes in Google algorithms, continuously checking the position of terms in search results and site faults. Keep in mind that SEO is a long-term process; you will not see a significant rise in traffic in one day or even one month.