Rank Your Website On Google With Best Free SEO Tools!
It's a mandate to keep up with the rapidly evolving world where an alteration in technology is an ultimate challenge. If you are a digital marketer, you know the importance of SEO. There might be countless free SEO tools to ease your site's boosting effortlessly. But, it becomes difficult to find the right tools for the needed purpose. Introducing some of the best fit SEO tools in 2020.
List of Best Free SEO Tools
SemRush
It is a complete marketing tool kit for SEO professionals. It is the mission of the company to make online marketing easy to use. Thus, the platform provides a powerful lead generation solution that is also cost-effective and performs well. SemRush is the solution used in various sectors, namely, E-commerce, Enterprise, Competitive research, agencies, and so on. SemRush kit comprises SEO, paid traffic, market research, social media, content, and PR, which performs the respective task of carrying out online businesses smoothly without any hindrance. The wide range of usability of this tool kit reaches up to 6 million users. It accumulates and processes a large volume of data. World's leading companies such as Wix, booking.com, Vodafone useSEMrushfor the prolific progression of their businesses.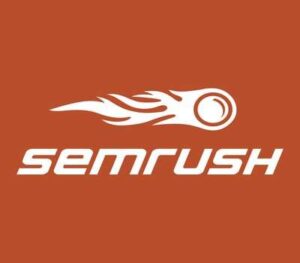 Ahrefs
With Ahrefs, the user will not have to be an SEO expert to rank any website higher and gain more traffic. It helps in developing online SEO tools and free educational materials for professionals in the marketing field. It performs web crawling, stores abundant data, and makes it easily accessible via a simple user interface. The data can be used to research keywords, build links, content marketing, and SEO strategies. Ultimately, the tool helps to accelerate the organic growth of search traffic to the website.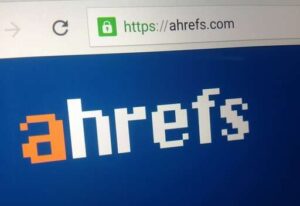 Yoast
Yoast is a powerful tool that can improve the user's website rank on the search engines by helping the user to optimize the website's content and keywords and making the site search engine friendly. It also offers a plethora of tools and features that can do numerous things to boost your website.
Google Search Console
Google Search Console is considered an internet service by Google allowing web admins to ascertain index status and optimize the websites' visibility. It mainly helps the user watch, maintain, and troubleshoot their site in Google Search results. The tool focuses on "search" and "optimization" as the key elements for its analysis.
Keyword Explorer
Moz's amazing keyword research tool is worth a try. The user has access to 500 million keyword suggestions; all the most accurate volume ranges in the industry. Not only this, but the users can also get Moz's famous Keyword Difficulty Score along with CTR data. It helps the user's site to know the keywords based on which the site ranks particular websites and discover the competitors' most important keywords. Moreover, Moz's free community account allows the user to access 10 queries per month, with each query literally suggesting up to 1000 keywords alongside SERP analysis.
Screaming Frog SEO Spider
Lately, Screaming Frog has been the most popular desktop-based crawler available in the market. It is considered one of the best Twitter accounts of any SEO tool maker. The free version allows only 500 URLs on every crawl. Although it might not be as functional as the paid version, it is suitable for small projects and smaller site audits. It performs functions such as: finds broken links and server errors, audits temporary and permanent redirects, analyses page titles and meta descriptions during a crawl, discovers exact and near-duplicate content.
Along with it collects data from the HTML of a web page using CSS Path, XPath, or regex, views URLs blocked by robots.txt, meta robots, or X-Robots-Tag directives, generates XML sitemaps, connects to the Google Analytics, Search Console, and PageSpeed Insights APIs and fetch user and performance data for all URLs in a crawl for greater insight, crawls JavaScript websites. It also analyzes internal links and URL structure using interactive crawl and directory force-directed diagrams and tree graph site visualizations.
Hreflang Tag Generator
Hreflang is an HTML attribute that specifies the language and geographical targets of a web page. The multiple versions of an equivalent page in several languages allow users to use the Hreflang tag to inform search engines like Google about these variations. Eventually, it helps them to serve the correct version to their users. Hreflang tags help Google to understand the relationship between two nearly identical pages. Hreflang tags are reasonably simple to implement. It follows 3 golden rules which are:(a) Hreflang tags are bidirectional, (b) Self-referential Hreflang attributes are good practice,(c) X‑default tags are recommended but not mandatory.
Smush
Smush is a free WordPress plugin that is used for compressing, optimizing, and resizing images. It ensures that web pages load faster. Smush carefully scans every image that the users upload or have already added to their site, cuts all the unnecessary data, and scales it before adding it to the media library. And it can serve images within the WebP format. Some image compression tools destroy the quality of the image up to 30%.
But, Smush servers clear the hidden bulk of information from the user's images and minimize file size without affecting the appearance. Smush includes a wrong size image finder. When the image is loaded, images are highlighted with smart tips for scaling the images. Then it quickly locates the images that are keeping the users' website from getting that perfect 100 on the Google PageSpeed test. It has a lazy load built-in. If the user's page has a bunch of images below the fold, lazy loading will drastically speed up the page by serving only the images being viewed and delaying others further down the page.
Algoroo
Algoroo is a Google algorithm tracking tool. The system monitors carefully selected keywords and finds out the fluctuations. Both negative and positive movement is added up to make one SERP flux metric referred to as "roo." A high roo value indicates a high volatility in Google's search results. A low roo value is displayed on a typical day, unlikely to be suffering from any algorithmic alters at Google. Throughout the Algoroo timeline, the user may notice several detected events that go onto orange or even red. Google doesn't always disclose internal updates and algorithm changes, but once they are doing the Algoroo platform adds it as an annotation on the graph.
Rank Math
Rank Math is an SEO plugin used by WordPress to make it easy for users to optimize their content with built-in suggestions based on widely-accepted best practices. It allows users to easily customize important SEO settings, control which pages are indexable, and how the user wants their website to appear in search with structured data. It allows the user to see how their post will appear within the SERPs, preview rich snippets, and even preview how the post will look when shared on social media.

Hunter.io
Hunter.io looks for email addresses associated with a website. It is complimentary for up to 50 requests per month. Users can utilize the tool to find the email address of a specific person. Just enter the domain and the person's name, and voila! One can get the email addresses associated with that domain name. It is used by the world's leading companies and over 2 million people across the globe. Every day, Hunter visits millions of web pages to find business data that is actionable. Just like search engines, they constantly track and record necessary data from the entire web. It organizes these data that aren't in any other database. Data providers compile dozens of private and undisclosed sources. At Hunter, data is processed transparently, in a manner every stakeholder approves of.
Cloudflare
Cloudflare could also be a free global Content Delivery Network (CDN). Not only can it speed up the user's site, but it also can protect it from malicious attacks. Cloudflare protects and accelerates any website online. Once the user's website may be a part of the Cloudflare community, its web traffic is routed through Cloudflare's intelligent global network. It automatically optimizes the delivery of the user's sites in order that visitors get the fastest page load times and best performance. It also prevents the site from getting infected by warnings and limits abusive bots and crawlers, wasting the user's bandwidth and server resources.
AlsoAsked.com
AlsoAsked.com aims to understand how questions are topically grouped to inspire writers, inform content teams, and ensure that the user is completely satisfied, thus reaching SEO potential. It fetches the queries from Google's People Also Ask (PAA) boxes. It takes the user's search term and shows what other questions "people also ask." It then digs deeper and visually shows how each level of questions is grouped according to the topics.
Moz
SEO Software: SEO Software Moz kept doping up together of the only SEO tools that experts actually use. Some talked about how Moz was always up so far despite Google's regular algorithm changes. Others talked about their chat portal because it allowed them always to get an insightful response to every question asked. Whether you're trying to find keyword recommendations or a site crawl, Moz may be a full-service powerhouse. You can get great insights into how your website is performing but also the way to improve it. They even have a free MozBar toolbar that you simply simply can download for free of charge that allows you to determine your store's metrics while browsing any page. If you're looking to seek out more about SEO, you also need to consider checking out MozCon, their annual conference.
In the tech world, QuadQue Technologies has emerged as one of the few digital marketing solution providers which incorporate the tools mentioned above to enhance their digital marketing services.
QuadQue was established in 2019 with a vision to globally emerge as a leading company in the Tech Industry. Focusing on improving technical skills while providing clients with innovative technology and business solutions. BesidesDigital Marketing, the other services that QuadQue provides are Web Development, Identity Design, Mobile apps Development, Software Development, AI & IoT solutions.