Artificial intelligence, in short AI, is the simulation of human intelligence and processing of output through machines like computer systems and its algorithm. It is an advanced development of computer systems that has the capability of performing more than one task or any single designated task with the help of human intelligence.
AI industry
In the current world, AI is the future and every other industrial sector is advancing centralizing this technological revolution. The professor of emeritus of computer science at the Standford, John McCarthy was the one who termed the name 'Artificial Intelligence' first.
He worked for more than five decades on the prospect and possibility of this sector and defined it more thoroughly. He was born and pioneered computer science in the United States of America. But his revolution prevailed and is still preached throughout the whole world.
The demand for the subject topic got warmly welcomed in every nation and people are working day and night to progress the AI sector more.
One of the countries with the most demand is Australia. Australia's AI sector is projected to grow by 36% within the next three years. More employers and employees and many investors are engaging in this country's sector. Educational institutions in Australia are concerned about AI development and advancement more than ever.
The demand for AI in the educational sector of Australia
AI courses in Australia are known as challenging and rigorous yet students from both abroad and native areas are willing to seek out these courses. Australian AI education emphasizes and believes in hands-on training at each level of learning. This has made this the subject more demanding in the educational sector. This demand here is likely to increase more over the years within a short period of time.
Moreover, Australia is known as the home of leading AI companies. While you continue your AI courses you'll be able to do the industry-based projects in the relevant sector with some prominent companies like Aerion, 4Pi Labs, Optus, Microsoft, Quantum Victoria, and Axicor.
Many other factors here have affected this sector to be so demanding for educational scholars like:
Wide ranges of electives.
Employment opportunities in AI companies while studying.
Trending field with a promising career ahead.
High-tech institutions to help you build your career.
Quality teachers with enough experience to teach you about AI.
The demand for AI in the career sector of Australia
The demand for AI in the career choice of many Australians is outstanding. Due to the fact that it has great possibilities and prospects in the near future and even now, many people are gathering and looking for their ways into the AI sector.
In the current modern workplace, the digital disruption that is already present has ensured a consistent demand for AI among the professionals of agriculture, medical and healthcare, transportation, military, and especially in the manufacturing industry.
These industries always look for ways to reduce the workforce within the organization body. That's why the option of AI has become the best choice for repetitive and continuous stressful work which could be done by AI faster with reduced cost and nearly zero error in task doing. Ultimately made more prospects for people who are looking to be in a career in AI.
Scholars and graduates have a wide range of availabilities of work:
Artificial intelligence architect
Software engineer
Machine learning engineer
Data scientist
Robotics engineer
Business intelligence developer
The salary range in Australia is also a lot more attractive than in other countries. You will be able to get a salary of $80,000 to $110,000 or even more if you are an AI specialist. They are equivalent to software engineers here.
AI industry of Australia
Australia is one of the first and right now one of the leading countries in adopting AI. The industrial section of AI in Australia is so enriched that you don't have to look thoroughly here. The industries are going here thick and fast with the help of AI skills. The growing opportunities in the sector are huge and investors are looking forward to making an impact with the help of this scooter in the industry.
Already back in 2019, it was able to gain the attention of the policymakers due to the high demand. Based on that, the Australian government released an Artificial intelligence Roadmap. This was outlined with the key ways that AI can be leveraged in the industrial sector.
Plenty of jobs
The government of Australia doing everything in their hand to overcome the challenges in overcoming to find high-end AI talent. They have implemented all the sectors with plenty of AI-related jobs with high payments. The estimation is within the next ten years Australia will require more than 161,000 new employees to carry out the AI progression.
This competitive salary has resulted in more demand among everyone. The pay scale of current Australian government has recorded an average salary for employees with AI skills of $109,000 yearly. The more senior role you get the better would be the scale, near $200,000. For example, A director of analytics has a salary of an average of $188,000 and a Senior Research and Development Engineer may have $180,000.
Transferrable skills made AI more demanding
Learning AI does not limit your other learning. Instead of isolating it would open the world for programming, software skill development, cybersecurity knowledge, and cloud computing.
The fact that the AI career is transferrable to many more options has made it more demanding.
So there is plenty of opportunities even if you fail to build a career out of AI. With high-level skills established in IT areas and other areas, you have a wide-open path for career building.
Every possibility has made AI more attractive to the workers and scholars of Australia. There are more than one ways to build skills in AI. The most interesting fact about AI is that you do not need any institutional appreciation to build a career out of it.
With your own research and enough knowledge in the sector, easily you can make your way through the AI industry in Australia. Isn't it more fascinating? More of a reason why it's so popular and demanding in Australia. Day by day gradually they are becoming more demanding and showing huge prospects for everyone.
These days, influencer marketing has become an important portion of digital marketing. It has released its broad range of customer engagement abilities to make itself more advantageous. Artificial Intelligence notably alters and influences the digital marketing world. AI is an underutilized technology that can make more significant value for brands. 

It has the prospect to answer and solve the maximum portion of challenges in an influencer marketing campaign. When it comes to influencer marketing, you are required to ensure that your next campaign is supported by the correct research and resources to aid you to meet your KPI and evade the most common drawbacks of influencer marketing campaigns. 

The best way to do this is Artificial Intelligence. In the sector of computer science, where intelligent machines think and respond similarly to humans, Artificial Intelligence has become the pillar of numerous effective influencer marketing campaigns. Big brands like Google, Facebook, Amazon have started using Artificial Intelligence in their influencer marketing strategy. 

However, if your brand is new to the world of Artificial Intelligence, it can be tough to understand why your brand should use AI with influencer marketing. That is why in this article, we have covered 5 reasons why your brand should use Artificial Intelligence (AI) with Influencer Marketing.
5 Reasons to Use Artificial Intelligence (AI) With Influencer Marketing in Your Brand
Using Artificial Intelligence in influencer marketing aids brands in detecting possible marketing channels of influence. Also, brands are beginning to work with virtual influencers or Artificial Intelligence influencers. Artificial Intelligence aids you in influencer finding, content research, and brand reach.

Furthermore, it aids in data analysis, making you conscious of issue solving methods, planning, and researching. Check out the below guide to know the necessity of using AI with influencer marketing.
Artificial Intelligence Can Identify Fraud Influencers

It has been a challenge for a brand to look for an actual influencer. According to a Survey in 2020 in which 4,000 marketing agencies and brands participated, it was disclosed that more than two-thirds of the participants encountered fraud from influential people. 

The trouble for getting the correct influencers for the brand is based on the issue of fraudulent people who utilize bots to grow their social media activity. Artificial Intelligence lets pattern analysis on comments and followers' profiles. 

In addition, it measures the influencer's activity on social media. In case the engagement style or in a loop and the follower's activities get repetitive after some period, then Artificial Intelligence identifies them as fraudulent influencers. 

It isn't likely to check all this info manually and beat the bot generator. Artificial Intelligence automatically examines these patterns and records the pattern in its database to warn you in the coming days if you come to these fraudulent influencers' accounts.
Artificial Intelligence Evaluates the Influencer's Performance

One of the many functions of Artificial Intelligence in influencer marketing is to evaluate an influencer's performance. Using NLP, Artificial Intelligence can forecast how well an influencer will suit your brand's purposes in any campaign. To establish the correct campaign for influencer marketing, finding a suitable influencer is very important.
Artificial Intelligence can aid you in finding an appropriate influencer for this. An AI-based system can make things simple for making decisions, detecting trends, making appropriate notes for creating content, and finding an appropriate influencer. You can use Artificial Intelligence to examine individual texts sent by an influencer and compare data to check how efficiently every influencer works with the brand.
Artificial Intelligence Can Do Things Quickly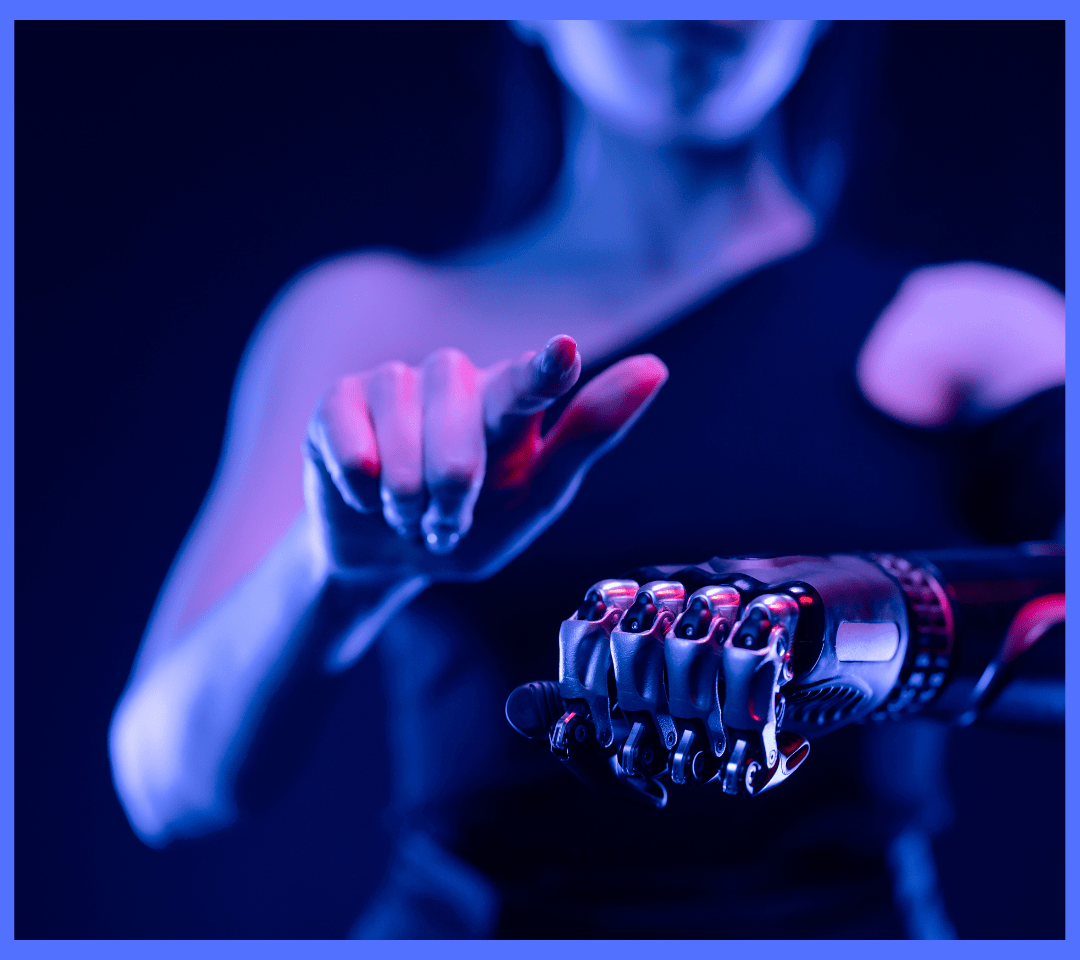 Maximum brands make blind investments in influencer marketing as finding the right influencer means tedious arduous labor. Let's assume a brand has to get one influencer from a comparatively small database of five thousand influencers. They will have to go through every post of every influencer, which, remember, isn't fixed but ever-growing.  (more…)