Video has become an increasingly popular medium for digital marketing, and for good reason. When used effectively, it can help businesses connect deeply with their target audience and achieve their marketing goals quickly. In 2023, video marketing has taken various forms and is being used by brands all over the world. 
We often get a lot of questions regarding video marketing and how to use it in a digital marketing strategy. So today, we will discuss the 08 ways videos can be used in a digital marketing strategy. We will also explain why the popularity of video marketing is growing. So let's see how video marketing is becoming rapidly popular and how you can integrate it into your marketing strategy. 
What is Video Marketing? 
Video marketing refers to the use of video content to promote a product, service, brand, or idea. It involves creating engaging and informative videos that can be shared on various digital platforms. These platforms include social media, websites, and video hosting sites. The goal of video marketing is to educate, entertain and build a connection with the audience. 
This form of marketing can lead to increased brand awareness, customer engagement, and sales. Today, video marketing can take many forms, some of which we will discuss today. With the rise of online video consumption and the availability of various video creation tools, video marketing has become a crucial part of any brand's digital marketing strategy. 
The Growing Popularity of Video Marketing 
The popularity of video marketing is growing for several reasons. With the widespread availability of high-speed internet, smartphones, and other mobile devices, people are consuming more video content online. This trend is driving businesses to adopt this strategy as a way to reach and engage with their target audience. 
Modern video marketing methods have greatly replaced numerous traditional advertising methods. As a result, this form of marketing has widespread use globally. Videos are being used in every major industry to promote products and services. Almost every major brand has adopted video marketing due to the following reasons: 
Popularity of social media apps

 

Higher engagement and retention rates

 

Greater reach

 

Better ROI

 
08 Ways Video Marketing Is Being Used in Digital Marketing
Let's take a quick look at how video marketing is being used by brands in 2023. 
Explainer Videos
Explainer videos are informative videos that help explain a product or service. They are often animated and use simple language and visuals to break down complex concepts. Explainer videos are a great way to introduce a new product or service. These videos can be short or long, and they provide a quick overview of the product and its benefits. 
Product Demonstrations
Product demonstrations show a product or service in action. These videos can be used to demonstrate how a product works and its features. It's also a great way to show what makes the product unique. Demonstration videos help potential customers understand key features and make an informed decision. 
Live Streaming
Live streaming is a way to broadcast a real-time video to a particular audience. Streaming is a great way to connect with the target audience and answer their questions promptly. It's a personalised approach to reaching the target customers. You can use live streaming to promote events, share news or even give a tour of your business. 
Customer Testimonials
Testimonial videos have been around for quite a while. However, these videos are still relevant even in 2023. Usually, these videos feature satisfied customers talking about their experience with the product or service. It's one of the best ways to build trust with potential customers. Various brands have taken creative approaches to testimonial videos. 
Behind-the-Scenes Videos
These videos are a fun and engaging way to show the people, processes, and culture behind a brand, event, or business. These videos can help customers feel more connected to a brand. They can also get a glimpse into the work that goes into creating the products and services. We highly recommend these videos for any digital marketing strategy in 2023. 
Influencers
Influencers and video marketing are two concepts that go hand in hand. Influencers regularly use video marketing through sponsored content, product reviews, or collaboration videos. The role of influencers, especially micro-influencers, will have a huge impact in 2023. Therefore, businesses should consider using influencers to reach a new group of potential customers. 
Shorts
As the name implies, these are short, attention-grabbing videos. Shorts have recently become incredibly popular due to social media apps like TikTok, Instagram, and YouTube. They can also be shown on websites or as pre-roll ads. Shorts are a great way to reach a large audience quickly and generate interest. 
Educational Videos
Educational videos provide information or instruction on a particular topic. These videos can be used to educate customers on how to use a product, how to solve a common problem, or how to achieve a certain goal. In 2023, there is a large number of online tutorials, lifestyle videos, and motivational channels that have gained a large following by using this method. 
Conclusion 
Video is a powerful tool for digital marketing. Videos can help businesses achieve their marketing goals and connect with their target audience on a deeper level. By incorporating video into your digital marketing strategy, you can greatly increase engagement, build trust, and drive results. So there is no doubt that the popularity of this marketing strategy will rise in 2023 and beyond. 
Once upon a time, you could easily get digital mileage. It was so easy. A YouTuber had to publish his videos, pay for advertising, and hire vloggers to promote your business. This was the formula then. But now everything has changed. The process of doing digital marketing has totally changed. And it is changing day by day. So you have to be updated with the digital marketing trends. In this article, I will tell you about the latest B2B digital marketing trends for 2023.
From here you will get the idea of investing your money in the right business. I will discuss digital marketing trends to adopt for Australian businesses. So you need to read this article carefully and take the advantage of these latest digital marketing trends. There are so many digital marketing trends in the market.
But after good research, I am here with 7 top digital marketing trends in 2023. Hope it will help you to start a digital marketing business. Let's jump into the details.
Rise of Virtual Events
Before the Covid19 pandemic situation, live events were so demandable to connect with the buyers in the market. At the end of 2019 marketers had to cancel their live events because of the pandemic. Then the brands started arranging virtual events to connect with the buyers online. This was a great idea. At present, everybody uses social media and the internet. So they are very active online.
So if you can make a nice virtual event, it can connect more buyers. Because of the success of virtual events, marketers are moving to online from live events. This is one of the latest digital marketing trends to adopt for Australian businesses. You can grow your business by doing online events.
Influencer Marketing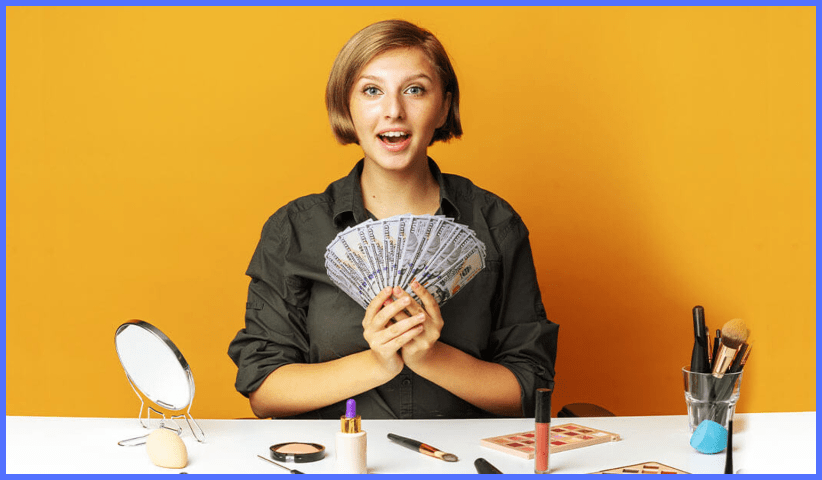 Influencer marketing is another digital marketing trend. If you are doing a business and you need to do marketing, then you can choose influencer marketing. There are so many social media influencers nowadays. A lot of people follow them on social media. So if you can contact an influencer, then he will help you to connect with all of his followers. It will increase your customers a lot.
This is actually for the B2C method. Suppose you sell sportswear. Then you can contact an influencer who makes content on sports. So his audience and your customers are in the same category. That's how you can grow your business more.
Video Content Marketing
Video is the most engaging thing on the internet. People love to watch videos rather than read a post. So if you can start video marketing, then you can grow your business. If you are doing a clothing business, then make a video of your products and upload it on social media like Facebook, Instagram, and YouTube.
Then set an audience for the video. The more people will watch the video, the more your business will grow. But make sure you are posting eye-catching videos for the viewers so that they love to watch them and they pay interest to check on your website.
Podcast Marketing
In recent days podcast marketing has become so popular. Because people can listen to a podcast when he is busy with other work. 70% of US people know about podcasts. So you can do better by creating podcasts. You can create your own podcast or you can be a guest in another's podcast.
You can place your podcasts as native advertising or sponsor. You have to be a good speaker to create a podcast. You can invite people from your company to talk about the products. If you can make a quality podcast then it will reach more people.
Cryptocurrency
If you can start a business using cryptocurrency, then you can grow more. Because cryptocurrency is growing day by day and it has become so popular all over the world. So marketers should keep their eye on this marketing trend. Accepting cryptocurrency can help your brand to attract new customers.
But you have to make sure that the demographic is the right fit. As you are looking for the best digital marketing trends to adopt for Australian businesses, cryptocurrency can be a good choice for you.
Social Media Marketing
Social media is the best platform for digital marketing. Because so many people use social media at present. If you can do social media marketing in a proper way then you can gain a lot of customers and your business will grow. You can open a facebook page of your company, then you can post all the updates and products photos and videos in the page. You can post about your product in groups. That's how it will reach a larger audience. Facebook, instagram can be perfect for social media marketing.
Chatbot
Chatbot is a good digital marketing trend to adapt. Though many people dislike interacting with chatbots. Those people may not be conversational. But chatbots make it easy for you to interact with customers. Suppose you have a large business, daily you need to interact with so many customers.
So if you set up a chatbot to chat with them, it will save your time and make it easy for you. Hybrid chatbots are a good choice for this marketing. You have to set some questions and answers relevant to your business. There will be AI chatbots in the future, which will be more amazing.
Final Words
The future world is all about information and technology. So the more you can connect with technology, the more you can prosper in the future. To grow our business marketing is a vital thing. Nowadays digital marketing has become popular and effective.
Because you can connect with people by digital marketing. In this article I tried to tell you about 7 digital marketing trends to adapt for Australian businesses. These trends are the latest. So you will have the benefit if you can do marketing adapting these trends.