Top 7 Digital Marketing Trends To Adapt For Australian Businesses In 2023
Once upon a time, you could easily get digital mileage. It was so easy. A YouTuber had to publish his videos, pay for advertising, and hire vloggers to promote your business. This was the formula then. But now everything has changed. The process of doing digital marketing has totally changed. And it is changing day by day. So you have to be updated with the digital marketing trends. In this article, I will tell you about the latest B2B digital marketing trends for 2023.
From here you will get the idea of investing your money in the right business. I will discuss digital marketing trends to adopt for Australian businesses. So you need to read this article carefully and take the advantage of these latest digital marketing trends. There are so many digital marketing trends in the market.
But after good research, I am here with 7 top digital marketing trends in 2023. Hope it will help you to start a digital marketing business. Let's jump into the details.
Rise of Virtual Events
Before the Covid19 pandemic situation, live events were so demandable to connect with the buyers in the market. At the end of 2019 marketers had to cancel their live events because of the pandemic. Then the brands started arranging virtual events to connect with the buyers online. This was a great idea. At present, everybody uses social media and the internet. So they are very active online.
So if you can make a nice virtual event, it can connect more buyers. Because of the success of virtual events, marketers are moving to online from live events. This is one of the latest digital marketing trends to adopt for Australian businesses. You can grow your business by doing online events.
Influencer Marketing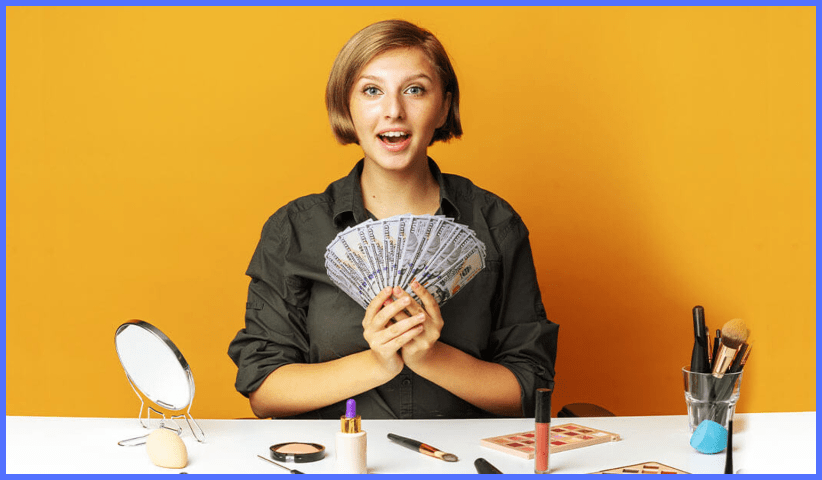 Influencer marketing is another digital marketing trend. If you are doing a business and you need to do marketing, then you can choose influencer marketing. There are so many social media influencers nowadays. A lot of people follow them on social media. So if you can contact an influencer, then he will help you to connect with all of his followers. It will increase your customers a lot.
This is actually for the B2C method. Suppose you sell sportswear. Then you can contact an influencer who makes content on sports. So his audience and your customers are in the same category. That's how you can grow your business more.
Video Content Marketing
Video is the most engaging thing on the internet. People love to watch videos rather than read a post. So if you can start video marketing, then you can grow your business. If you are doing a clothing business, then make a video of your products and upload it on social media like Facebook, Instagram, and YouTube.
Then set an audience for the video. The more people will watch the video, the more your business will grow. But make sure you are posting eye-catching videos for the viewers so that they love to watch them and they pay interest to check on your website.
Podcast Marketing
In recent days podcast marketing has become so popular. Because people can listen to a podcast when he is busy with other work. 70% of US people know about podcasts. So you can do better by creating podcasts. You can create your own podcast or you can be a guest in another's podcast.
You can place your podcasts as native advertising or sponsor. You have to be a good speaker to create a podcast. You can invite people from your company to talk about the products. If you can make a quality podcast then it will reach more people.
Cryptocurrency
If you can start a business using cryptocurrency, then you can grow more. Because cryptocurrency is growing day by day and it has become so popular all over the world. So marketers should keep their eye on this marketing trend. Accepting cryptocurrency can help your brand to attract new customers.
But you have to make sure that the demographic is the right fit. As you are looking for the best digital marketing trends to adopt for Australian businesses, cryptocurrency can be a good choice for you.
Social Media Marketing
Social media is the best platform for digital marketing. Because so many people use social media at present. If you can do social media marketing in a proper way then you can gain a lot of customers and your business will grow. You can open a facebook page of your company, then you can post all the updates and products photos and videos in the page. You can post about your product in groups. That's how it will reach a larger audience. Facebook, instagram can be perfect for social media marketing.
Chatbot
Chatbot is a good digital marketing trend to adapt. Though many people dislike interacting with chatbots. Those people may not be conversational. But chatbots make it easy for you to interact with customers. Suppose you have a large business, daily you need to interact with so many customers.
So if you set up a chatbot to chat with them, it will save your time and make it easy for you. Hybrid chatbots are a good choice for this marketing. You have to set some questions and answers relevant to your business. There will be AI chatbots in the future, which will be more amazing.
Final Words
The future world is all about information and technology. So the more you can connect with technology, the more you can prosper in the future. To grow our business marketing is a vital thing. Nowadays digital marketing has become popular and effective.
Because you can connect with people by digital marketing. In this article I tried to tell you about 7 digital marketing trends to adapt for Australian businesses. These trends are the latest. So you will have the benefit if you can do marketing adapting these trends.