According to a recent survey, 70-80% of buyers investigate a company online before visiting them in person or making a purchase. This means that firms that wish to be found by potential clients must have an internet presence.
Digital marketing services are something you should spend money on if your company needs to improve its internet presence. Digital marketing services may help you put your company on the map, attract website visits, and attract more clients than ever before. Here's how to tell if your company needs digital marketing services.
What Is the Definition of Digital Marketing Services?
Digital marketing is a sort of marketing that involves the use of various tools, tactics, and strategies to boost a company's online presence. "Digital marketing" is often used as an umbrella term for services like as social media marketing, search engine optimization (SEO), website construction, pay per click (PPC) advertising, and others.
Businesses frequently use digital marketing service providers to assist them in increasing their following, driving more traffic to their website, converting website visitors into leads, and attracting more consumers. There are several advantages to investing in digital marketing services.
The Advantages of Digital Marketing Services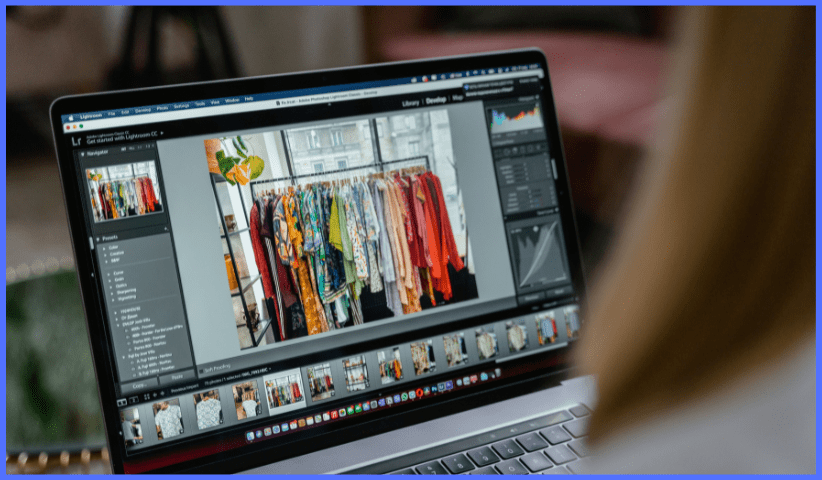 Because digital marketing encompasses a wide variety of internet marketing services, the benefits are numerous. Finally, it comes down to the sorts of digital marketing services you use and your business goals.
The following are the most prevalent advantages of digital marketing:
Creating an appealing, professional-looking website
Including interesting information to your website or blog
Gaining more followers and interaction on social media
Increasing consumer acquisition with sponsored advertising
Increasing your search engine ranks in Google and Bing
increasing consumer and foot traffic through local search
Increasing your online conversion rate and return on investment for marketing
Increasing the authority and exposure of your brand through public relations
Obtaining high-authority, SEO-boosting backlinks for your website
Many different sorts of organizations might profit from investing in digital marketing. Continue reading to find out if digital marketing is ideal for your company.
Types of Companies Requiring Services for Digital Marketing
Essentially, digital marketing services may assist any organization that wants to expand its internet presence and acquire more clients. This is true for a rising number of businesses, as more people use the internet to locate the products and services they need.
With that in mind, the following are the types of businesses that benefit the most from digital marketing
Ecommerce
Ecommerce enterprises sell things online and hence rely largely on website visitors. Online interaction is increased, social media platforms are expanded, and website traffic is increased thanks to digital marketing for e-commerce companies.
Automobile Dealerships
While auto dealerships draw foot visitors, they also earn a significant amount of business through internet searches. Local dealerships will wish to appear in the search results if a potential consumer searches for "auto dealerships near me." SEO, in particular, may assist car dealerships in attracting more clients through organic search.
Restaurants and Pubs
Restaurants and bars, like auto dealerships, tend to get a lot of business through local search. A potential customer may search for "best Italian restaurants" or "happy hour near me" and expect to get a list of possibilities. Restaurants and bars may outrank their competition and attract more consumers by using digital marketing.
Hotels/Hospitality
Hotels keep in business by taking online and phone reservations from people wishing to stay in their neighborhood. In order to draw customers, it means hotels and other hospitality businesses rely on local search. SEO paid to advertise, and social media promotion may all assist these firms in increasing bookings.
Firms of Attorneys
Because the legal sector is so competitive, it may be difficult for law firms to stand out if they don't have an efficient digital marketing plan. Law firms may increase traffic and clients to their websites by utilizing SEO, content marketing, social media marketing, and other forms of online marketing.
Medical/Healthcare
The medical specialty, like the legal industry, is very competitive, and providers use digital marketing to attract customers on a consistent basis. Even well-known hospitals and clinics require digital marketing in order to get found in local searches.
Contractors/Construction Firms
HVAC, plumbing, and construction industries, among others, require digital marketing services to compete in local search. You'll have a difficult time finding new employment month after month if your rivals are dominating the search results. If you fit into this group, you should develop a complete digital marketing plan.
Moving Services
Moving firms are extremely localized and rely on local SEO to get seen in local search results. Optimizing your website for localized keywords, providing user-friendly content, and optimizing your company's local listings are all part of this form of digital marketing. You'll also need digital marketing if you want to book additional moving tasks.
Providers of Online Services
To gain from digital marketing, you do not need to have a physical office. Online service providers, like any other business, use digital marketing to compete effectively, stand out online, and increase their customer base. In order to consistently generate traffic and leads, marketing services are necessary for both other marketing and SEO businesses.
Retailers
As more retailers go-to e-commerce (online selling), it's becoming increasingly necessary for businesses to have a strong online presence, even if they have a local location. SEO, PPC, social media marketing, and email marketing may assist stores in increasing foot traffic and online sales.
Local Companies
While we have previously mentioned a few local businesses, the fact is that most small businesses require digital marketing in order to compete. Local SEO, in particular, may assist firms in outranking their local competition and attracting new clients on a regular basis.
This demonstrates that the majority of firms nowadays use some type of digital marketing strategy to reach out to their target clients online. As a result, it is critical for your company to compete with its competitors in order to survive in the ever-growing internet marketing sector.